Heating & Air Conditioning Products
Below are many of the common products we use to create the perfect comfort solutions for our customers. Read the brief descriptions, or click the links to learn more.
Whatever The Season, Maximize Comfort & Energy Savings with a Bryant Comfort System.
The right Bryant system for your family depends on several factors, including the physical specifications of your home. There are five main types of Bryant heating and cooling systems: HYBRID HEAT® dual fuel systems, split systems, geothermal systems, packaged systems and ductless systems. Each system is 100% run-tested before it ever makes its way to your home, meaning your system will work reliably from the start. Stewart, Heating, Plumbing & Air Conditioning will assist you in choosing the system best suited to meet your comfort needs.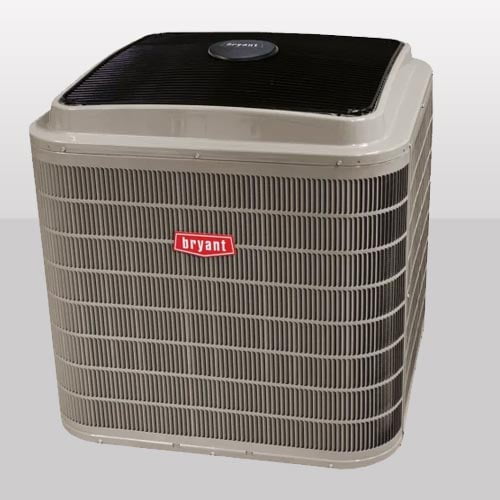 Air Conditioners
Improve your indoor comfort with a Bryant air conditioner.  Bryant has been helping homeowners do it for over a hundred years. The Evolution™ System offers our highest efficiency home cooling and all of our products give you efficient performance, comfort and value.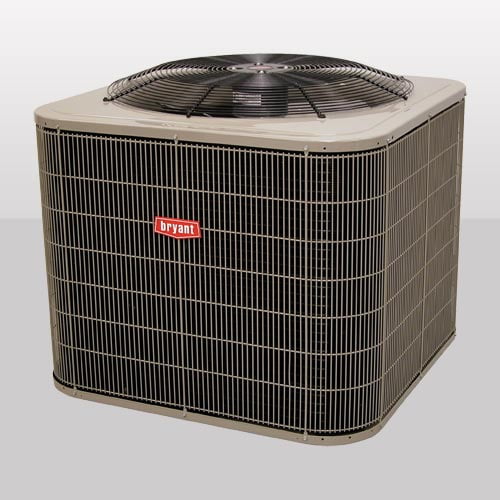 Heat Pump
Efficiently & comfortably heat and cool your home all year long with a Bryant® heat pump system. Add a Bryant® gas furnace and enjoy Hybrid Heat® to save even more energy. Whether you want our highest efficiency or our most economical system, we have a solution that will work for you.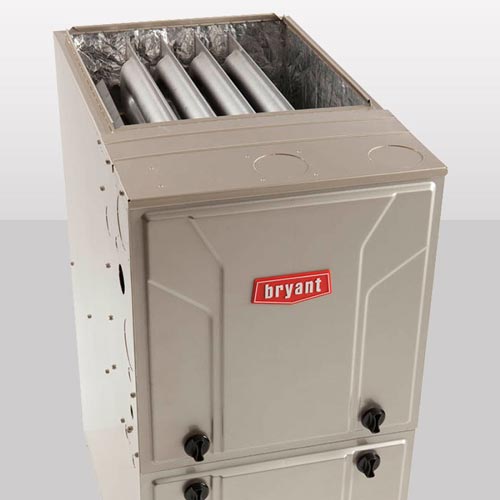 Gas Furnace
From top-of-the-line Evolution™ System through the solidly built Legacy™ Line of Bryant® furnaces, you can find the blend of dependable heating performance, quiet operation, exceptional comfort & energy savings that's right for your home.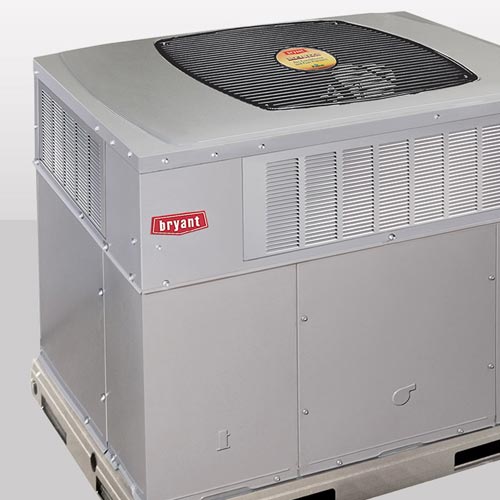 Packaged HVAC Systems
Our HYBRID HEAT® dual fuel systems combine the comfort of gas heat & the efficiency of an electric heat pump, while a gas furnace/air conditioner models provide warm, cozy gas heat in the winter & cool air in the summer. For all-electric comfort, choose a packaged heat pump or a packaged air conditioner.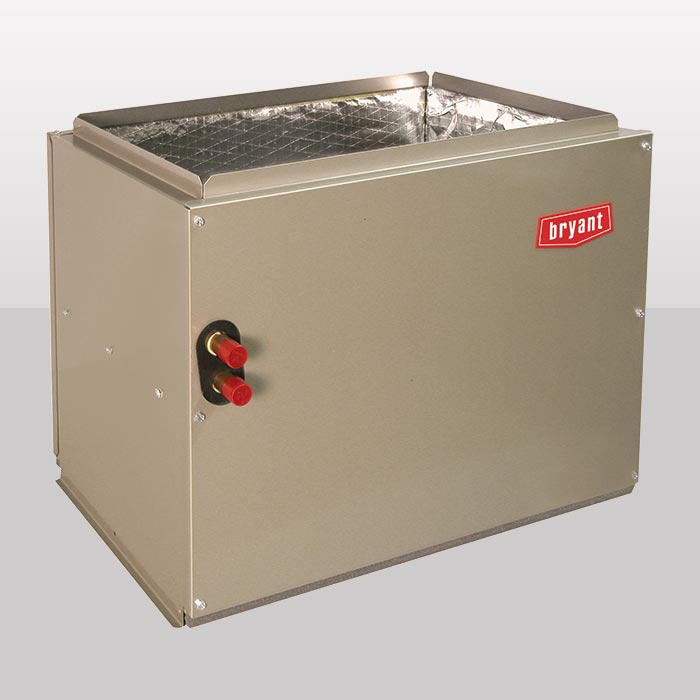 Evaporator Coils
Get the most out of your Bryant® air conditioner or heat pump by choosing the proper evaporator coil. We offer a wide range of evaporator coils that are durable, efficient and corrosion-resistant.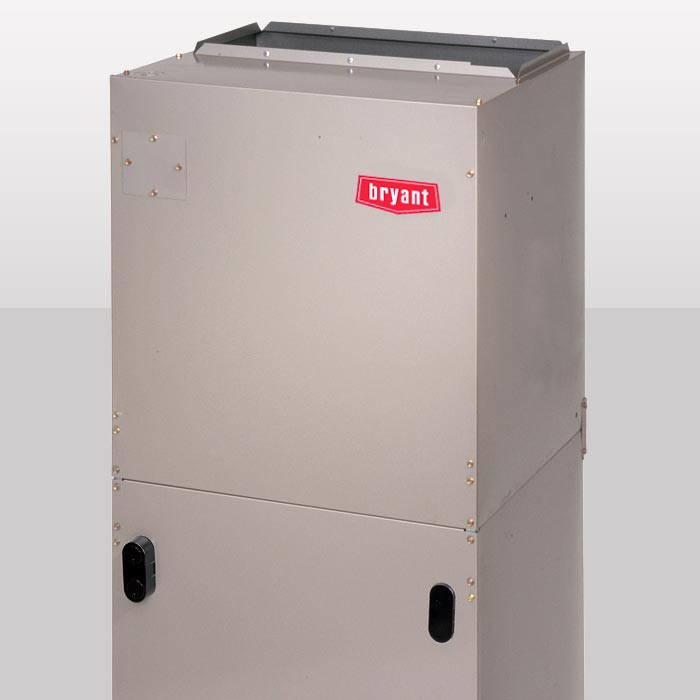 Fan Coils
A ventilator works magic for the air quality of your home. These devices exchange stale, indoor air for outside air, but they transfer heat energy in the process, protecting efficiency.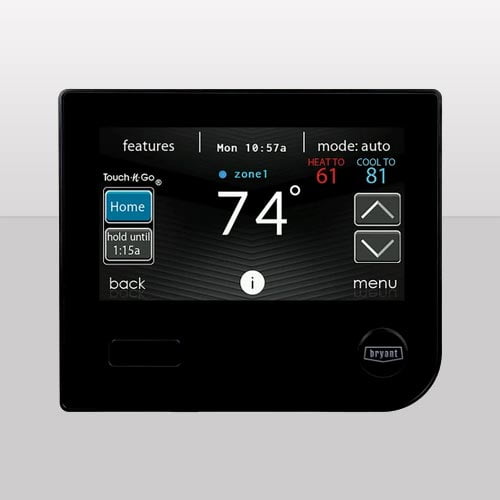 Thermostats
We offer a wide range of thermostats & controls for managing your heating & cooling system. Whether you're looking to control everything remotely, create schedules, review energy usage or do basic tasks.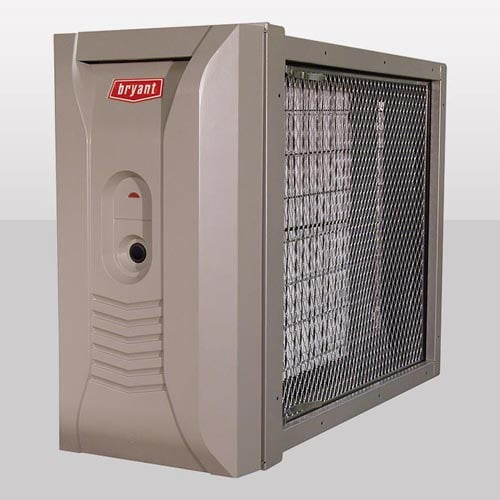 Indoor Air Quality
If you've been holding your breath for cleaner air, the wait is over. We install air purifiers, carbon monoxide alarm, humidifiers, and UV lamps.