Stewart Heating, Plumbing & Air Conditioning is a Contra Costa HVAC contractor who serves both residential and commercial customers with industry leading indoor comfort solutions. We build on the foundation of equipment from manufacturers who dominate the industry, and we bring years of extensive technical experience to each job we do. Part of our indoor comfort control solutions are home energy audits, for identifying areas where you home can be more efficient. This protects our environment, and protects your wallet!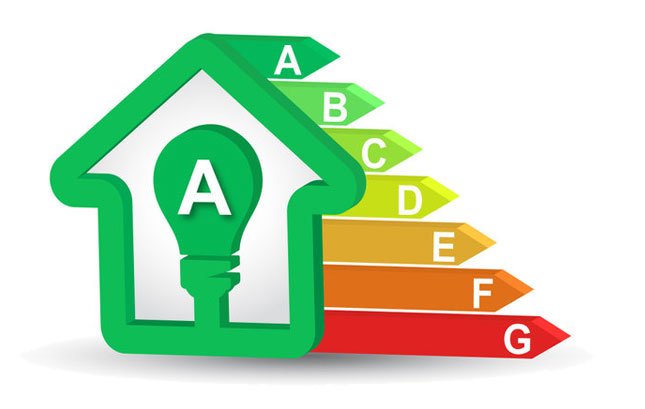 What is a home energy audit?
You can purchase high efficiency equipment for your heating and cooling needs, but if your home is not an efficient home, you could be wasting your money on those high-end products. Home energy audits are performed using testing tools such as infrared cameras and blower doors. We determine the areas that your home can be improved, and layout a recommended action list to make it happen.
Up to 25-40% of the heating energy in some homes is lost due to air leaks! Whether it be in your ducting or home construction, we can help you turn an inefficient "leaky" home into a solid, efficient structure. We don't stop with energy efficiency, but also cover the health of your indoor air with IAQ products that refresh, purify and protect the air you breathe!
Serving Contra Costa County: Alamo, Antioch, Brentwood, Concord, Martinez, Oakley, Pittsburg, Pleasant Hill & Walnut Creek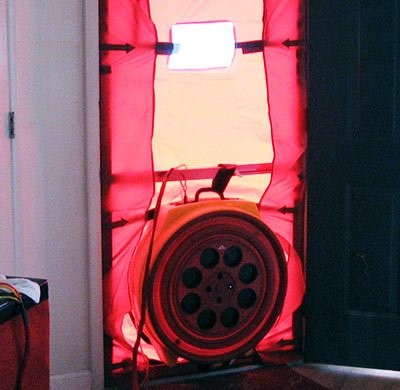 If you haven't heard of blower door testing, it might sound a bit strange, but it is an important part of our home energy audits. A powerful fan motor is mounted in an air tight door frame, and used to exaggerate air leaks in your home. This is done by moving air from the home, which reduces the internal air pressure. This forces outside air to come in through holes and cracks.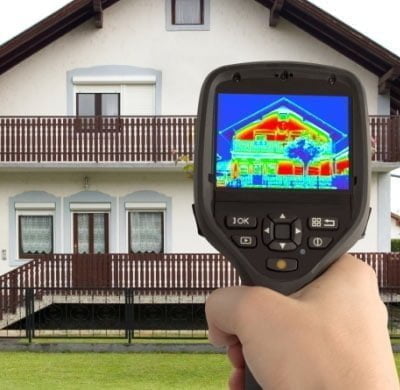 Infrared Energy Audit
We use thermographic scans to measure temperatures using infrared cameras. These tools see light that is part of the heat spectrum, and record temperature variations. Thermographic inspections can be both internal and external surveys, however internal surveys are typically more accurate, depending on the situation. Thermographic scans are another important part of our home energy audits!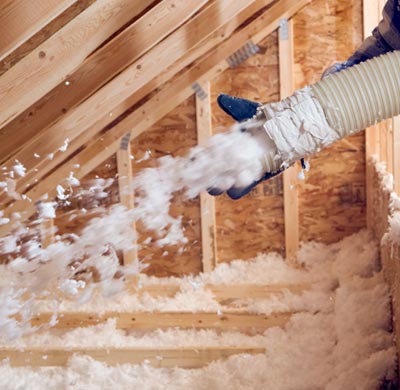 Home energy audits uncover issues that are causing your home to lose efficiency, and sometimes insulation is required for attics and walls to reduce energy loss. Blown insulation is often an excellent choice – especially when insulation is needed in walls due to its non-destructive nature. We know how to navigate blocking in walls so the insulation is done correctly, bringing you maximum benefit!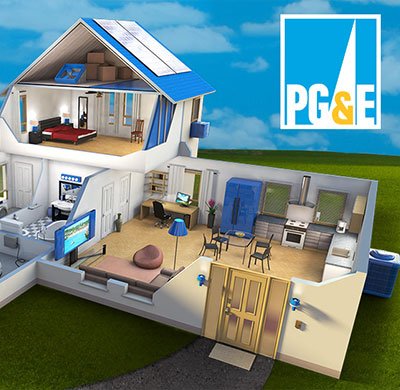 California Energy Rebates
California inspires the nation with our best environmental practices across a wide range of applications. With our State's "green" focus comes a plethora of rebate incentives from utility companies. These rebates encourage homeowners to have more efficient homes, which has an ongoing, positive affect on our environment. Stewart Heating, Plumbing & Air Conditioning keeps you up on the latest incentives!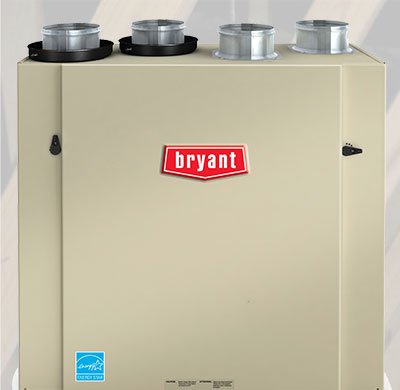 Something that goes hand in hand with home energy audits is in fact indoor air quality. Addressing the "leaky" aspects of a home without addressing air quality needs can actually be harmful to your family's health! Stewart Heating & Air Conditioning is an expert at installing indoor air quality solutions that will refresh, protect and purify your indoor air — all while protecting home efficiency!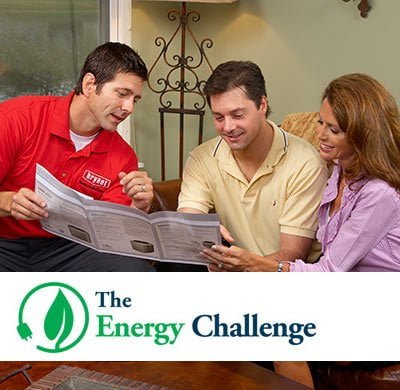 Energy Efficiency Upgrades
If you're ready to progress towards a more efficient home, allow Stewart Heating & Air Conditioning to do a home energy assessment! We will use innovative technology to outline the areas of improvement your home requires to be more energy efficient. We back our recommendations with industry best services to implement them.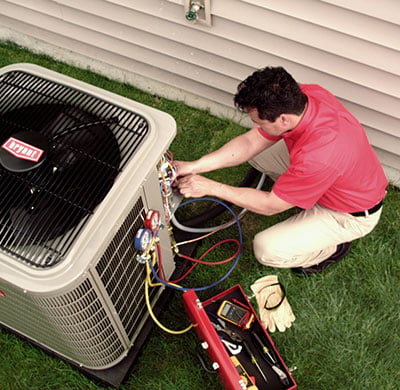 Heating & Air Conditioning
Once you know your home is sealed well and conserving energy, the next step can be to assess your HVAC system. If you have equipment that is over ten years old, this will also impact your utility bills. Modern air conditioners, furnaces and heat pumps offer two-stage motors, variable speed fans, quiet operation and very high SEER/AFUE ratings. Staying comfortable has never been this nice! Call us for an estimate at (925) 427-5522.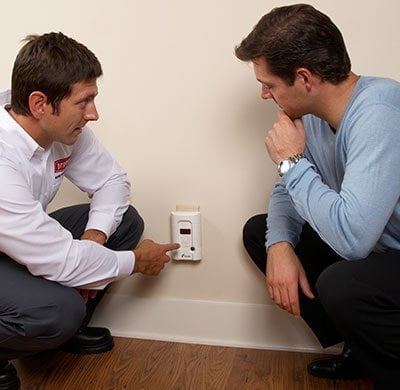 Carbon Monoxide Testing
Though our bodies produce carbon monoxide naturally, too much of it is poisonous. If there are carbon monoxide issues in your home, this needs to be addressed immediately. We install carbon monoxide testers that use enhanced sensors to keep you on the alert. Carbon monoxide can come from a variety of things including furnace, fireplaces, gas stoves and more.
Schedule an Energy Audit
Stewart Heating, Plumbing & Air Conditioning isn't your average HVAC contractor. In addition to all of the normal HVAC related tasks like maintenance, repair and new installations, we offer home energy audits to help identify and remedy energy loss issues you could be experiencing.