Home Energy Efficiency Upgrades
Stewart Heating & Air Conditioning isn't just an HVAC contractor to call when you need your furnace or air conditioner repaired. We are a Contra Costa County Home Energy Audit company with a focus on whole home energy efficiency. This means that in addition to normal heating and air conditioning solutions, our customers can use us for home energy efficiency upgrades.
Energy Efficiency Upgrades
When it comes to your home and indoor comfort control, many things work together to maintain comfort and energy efficiency. Insulation, ducting, window types, HVAC equipment – these all play a huge role in how much you spend each month on your energy bills. Energy efficiency upgrades ensure that each portion of your home is functioning the right way.
When your home duct work, furnace, air conditioner, windows and other energy effecting items are working as they should, you save money. It's just that simple. Our energy audits are the first step towards a more efficient home!
What is a whole home energy audit exactly? This can vary depending on the contractor, but with our  home energy audit service in Contra Costa County, we use modern technology such as thermographic (infrared) and blower door testing to determine where your home is losing energy…and money.
Serving Contra Costa County: Alamo, Antioch, Brentwood, Concord, Martinez, Oakley, Pittsburg, Pleasant Hill & Walnut Creek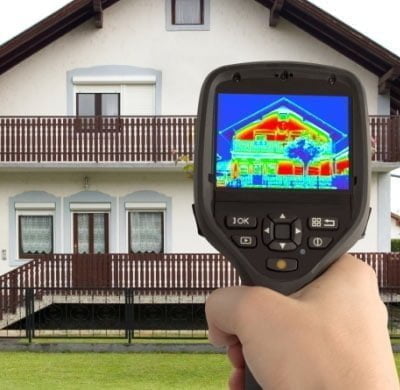 Infrared Inspection
Also called Thermographic Inspection, this method uses infrared video and cameras to measure and record temperature variations on the outside of a home. Temperature variations can indicate where your home is losing heat energy. Infrared energy testing plays a key role in our energy audit service, allowing for home energy efficiency upgrades to be more accurate than ever before!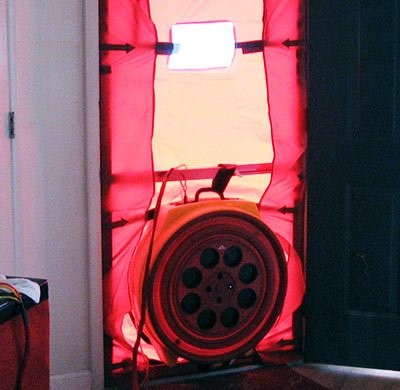 This involves mounting a powerful fan into the frame of one of the exterior doors in your home. The fan lowers the air pressure inside by sucking air out of the house. This causes the higher outside air pressure to push air through all of the unsealed openings in your home including cracks, non-sealed windows, doors, etc.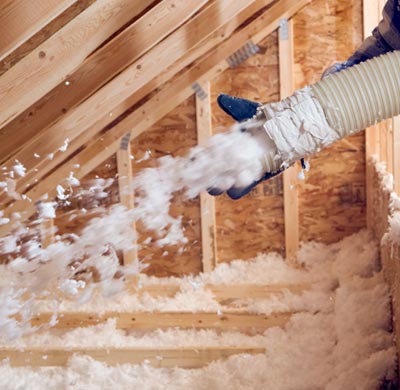 Different types of insulation can be blown into walls and attics to provide insulation and noise reduction. Blown in insulation must be done correctly to achieve proper fill and coverage. Our experience in home energy efficiency upgrades means we know the fine details to doing the job right, including probing for blocking and devising the best workarounds. Blown in insulation allows for energy efficiency without destroying existing walls.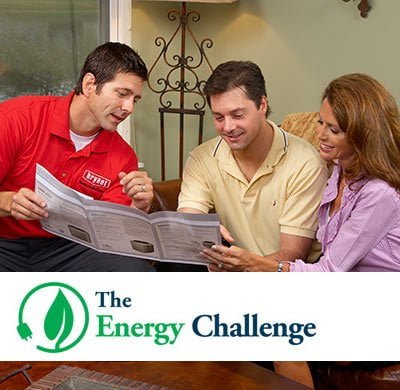 Home Energy Assessment
By providing a quality, affordable energy audit, we can diagnose your home's energy efficiency and outline needed improvements that will allow your home to perform at a higher standard. Whether the cause is drafty windows, poor insulation, dirty ventilation, or other issues, we can help lower your energy usage, and make your home more comfortable year-round.
Schedule an Energy Audit
Stewart Heating, Plumbing & Air Conditioning isn't your average HVAC contractor. In addition to all of the normal HVAC related tasks like maintenance, repair and new installations, we offer home energy audits to help identify and remedy energy loss issues you could be experiencing.